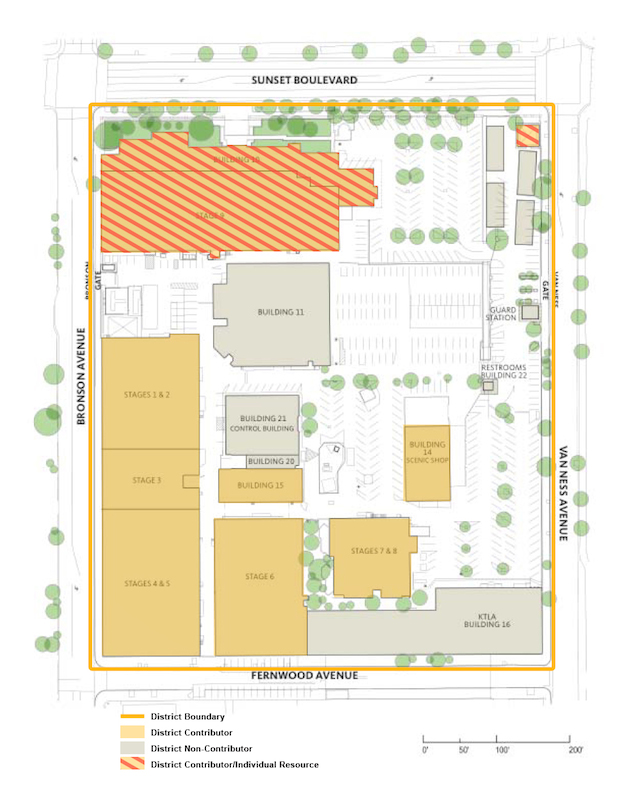 HRG presents at upcoming CPF CEQA workshop.
Space is still available for the California Preservation Foundation's workshop "CEQA: How it Really Works," which will take place at the University of Southern California campus from 9:00 am – 4:00 pm on May 21. Adopted in 1970, the California Environmental Quality Act is a critical tool for protecting the state's historic resources. All projects undertaken by a public agency, and many projects undertaken by private parties, are subject to CEQA review. Despite its widespread and effective use as a preservation tool, it is frequently misunderstood or misinterpreted. The workshop will explore CEQA from different perspectives: historic preservation professionals, City staff members, land use attorneys, and preservation advocates. Through a series of case studies, participants will discuss the strengths and limitations of CEQA in evaluating project impacts on historic resources, implementing appropriate mitigation measures, and advocating for historic properties. Speakers include Historic Resources Group Principals Paul Travis, AICP, and Christine Lazzaretto; Amy Forbes, Gibson, Dunn & Crutcher; Adrian Scott Fine, Los Angeles Conservancy; and Erik Krause, City of Glendale. For more information and to register for the workshop, please go to the CPF website. 
Image: Site plan showing Sunset Bronson Studios in Hollywood used to evaluate impacts to historic resources. The  CPF workshop on May 21 will discuss real-world examples to illustrate the CEQA process.
28th Street Apartments Project wins AIA Institute Honor Award.
The 28th St. YMCA was designed by noted architect Paul R. Williams, FAIA. The 28th Street Apartments project, an adaptive reuse, is a recipient of a 2015 AIA Institute Honor Award for Architecture. Koning Eizenberg Architecture of Santa Monica are the designers and architects of record. National AIA awards are rare (only 11 this year), and awards to historic preservation projects are rarer. Congratulations to Principal Architect, Peyton Hall, FAIA, Laura Janssen, and John LoCascio, AIA, who brought the project to fruition over many years with our client, Clifford Beers Housing, Inc. 
Photo courtesy of Eric Staudenmaier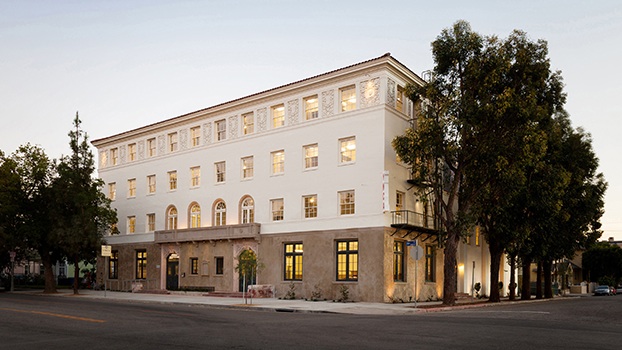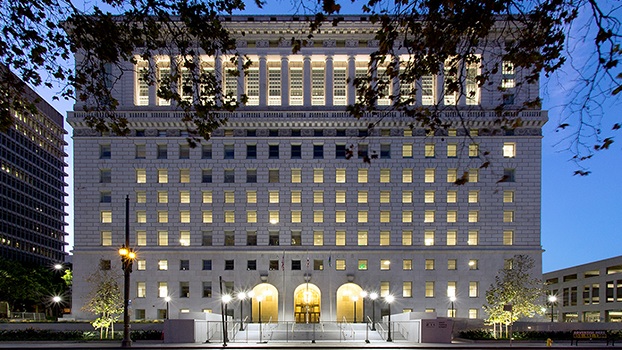 Los Angeles Hall of Justice Reopens!
Shuttered for twenty years following the 1994 Northridge Earthquake, the Los Angeles Hall of Justice is finally reopening. Designed by Allied Architects Association and built in 1925, the structure formerly housed the County courts, sheriff, jail and coroner's office. HRG was the historic preservation consultant on the project, which included seismic repairs and strengthening, accessibility improvements, recommendations for concept design, code compliance, HABS documentation and reuse for County departments. Substantial funding was provided by FEMA; therefore, the project required close coordination with the California Office of Historic Preservation.    
Photo by Victor Muschetto, www.victormuschettophotography.com.
HRG assists Riverside with Historic Storytelling Project.
Historic Resources Group is working with the City of Riverside on a local storytelling project, which is part of a larger community outreach effort from the City of Riverside's Historic Preservation, Neighborhoods and Urban Design Division (HPNUD). Through storytelling and oral histories, the City wants to reconnect residents with the immediate local area and their active role in "history in the making." One of the main goals of the project is to provide a format for neighborhoods and organizations to participate in recording the area's history and take ownership of that history. Please visit the Riverside Storytelling Project on Historypin, and tell us about the people and places in Riverside that matter to you.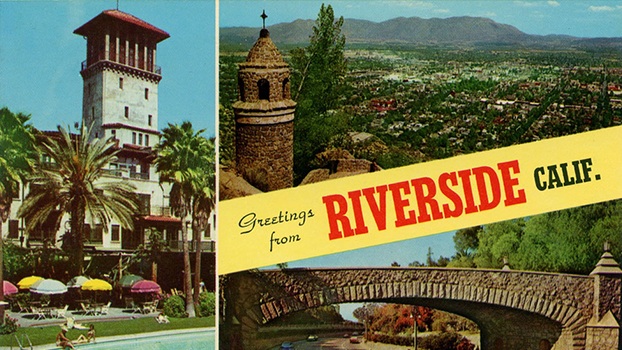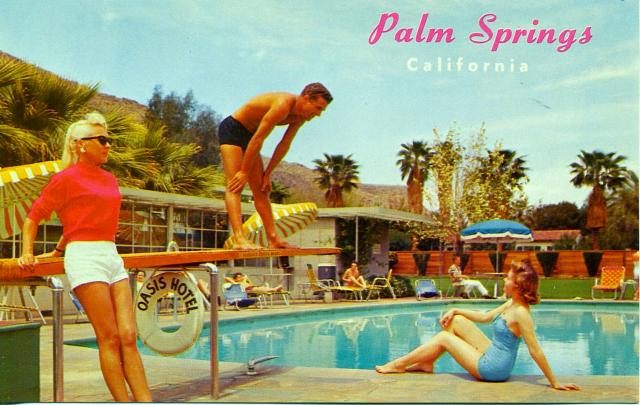 Preserving Palm Springs!
Historic Resources Group is working with the City of Palm Springs on the first comprehensive, citywide survey of historic resources. Important people and places from each era will be studied in order to provide City staff, policymakers, and interested public stakeholders an inventory of properties with potential historic significance. Palm Springs is a special place with a unique history, and the success of the survey project relies on input from the public – what are the places, people, and stories that are important in Palm Springs' history? What are the hidden gems that should not be missed? Please visit the Preserving Palm Springs page on History Pin, and tell us about your favorite historic place in Palm Springs!